DACUM (Developing A Curriculum) is a quick yet highly efficient occupational analysis technique. Throughout the DACUM process, expert workers in their occupational field are guided by a trained facilitator, during a two-day workshop. During the workshop, duties and tasks (competencies) of the occupation are identified, along with supportive enablers such as knowledge and skills, tools and equipment, and worker behaviors.
The duties, tasks, and supportive enablers identified in the DACUM process provide a solid foundation for any college course or company training program. In addition, involving expert workers from the company or from the larger community generates strong support and buy-in from stakeholders.
The DACUM process can be used to analyze jobs or occupations at all levels, from semiskilled workers to skilled technicians, to managers and professionals.
This technique allows to draw up the current state of any given profession within a company. What exactly do people of this or that profession do?
In a two-day workshop, we draw up reliable and up-to-date profiles of specific occupations. In turn, those results allow for tailor-made adjustments to be made for any given job profile.
---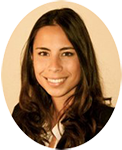 "I had the opportunity to assist in a leadership exercise with DEFORMATIONS. The exercise was challenging but the result allowed me to gain a deeper insight about myself and how I interact in an environment under pressure. This has made me aware of how I can improve my communication skills in a complex environment. I highly recommend a collaboration with DEFORMATIONS. It can only bring clarity and improvement in communication with one another."
Sales Manager
Le Richemond
Geneva